Volkswagen Donates 31 Volkswagen Atlas SUVs and Diagnostic Equipment Across the U.S.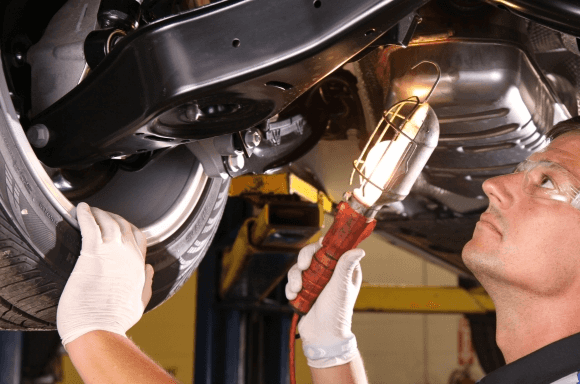 Currently, there are more than 770,000 people working as automotive technicians and mechanics across the United States. According to the federal labor experts and the automotive industry, tens of thousands of workers are needed each year to fill current openings in the industry. While the demand is substantially high, the number of trade school graduates is much lower.
"There is a national shortage of technicians, and it's expected to grow as many technicians are, or are very close to, retirement age. We have to start looking for avenues to backfill these individuals," says Jon Meredith, Volkswagen national service operations manager.
As a response, Volkswagen is putting vehicles in the hands of students to not only spark interest, but help educate and equip future technicians with the necessary tools to fulfill future employment. Over the next few months, Volkswagen will be donating 31 Volkswagen Atlas SUVs along with diagnostics equipment to high-school auto technician programs and technical schools and career centers across the country.
"As an industry, we need to come up with different ways of thinking and doing to attract young people to this industry," Meredith added. "As a vehicle manufacturer, Volkswagen sees tremendous value in partnering with dealers and the technical and trade schools in their markets to bring both the Volkswagen product and diagnostic equipment to the younger generation considering a career in the automotive industry."
The Volkswagen ODIS software that is being donated to these programs would otherwise have to be purchased directly from Volkswagen under the Motor Vehicle Owners' Right to Repair Act, causing it to simply be out of reach. Each school and program that is receiving the donated Volkswagen Atlas and equipment will also receive supplemental assistance and instruction from local dealerships.
"It goes far beyond donating a physical car, said Darin Lewis, an automotive instructor at Ohio's Medina County Career Center. "With the technology, they are providing their entry-level curriculum. I look back when I was in school and you were either a Ford guy or a Chevy guy. Those days are long gone. To have something that's the latest and greatest out there – and to be able to show students, 'This is where the industry is headed' – is important."
Make sure you stay up to date with Volkswagen's community involvement by following Montpelier's blog, or sign up for our email notifications, where you'll get the latest information delivered right to your inbox. Interested in the Volkswagen Atlas? Stop by today for a test-drive!