Volkswagen Debuts Quantum Computing to Help Relieve Traffic Jams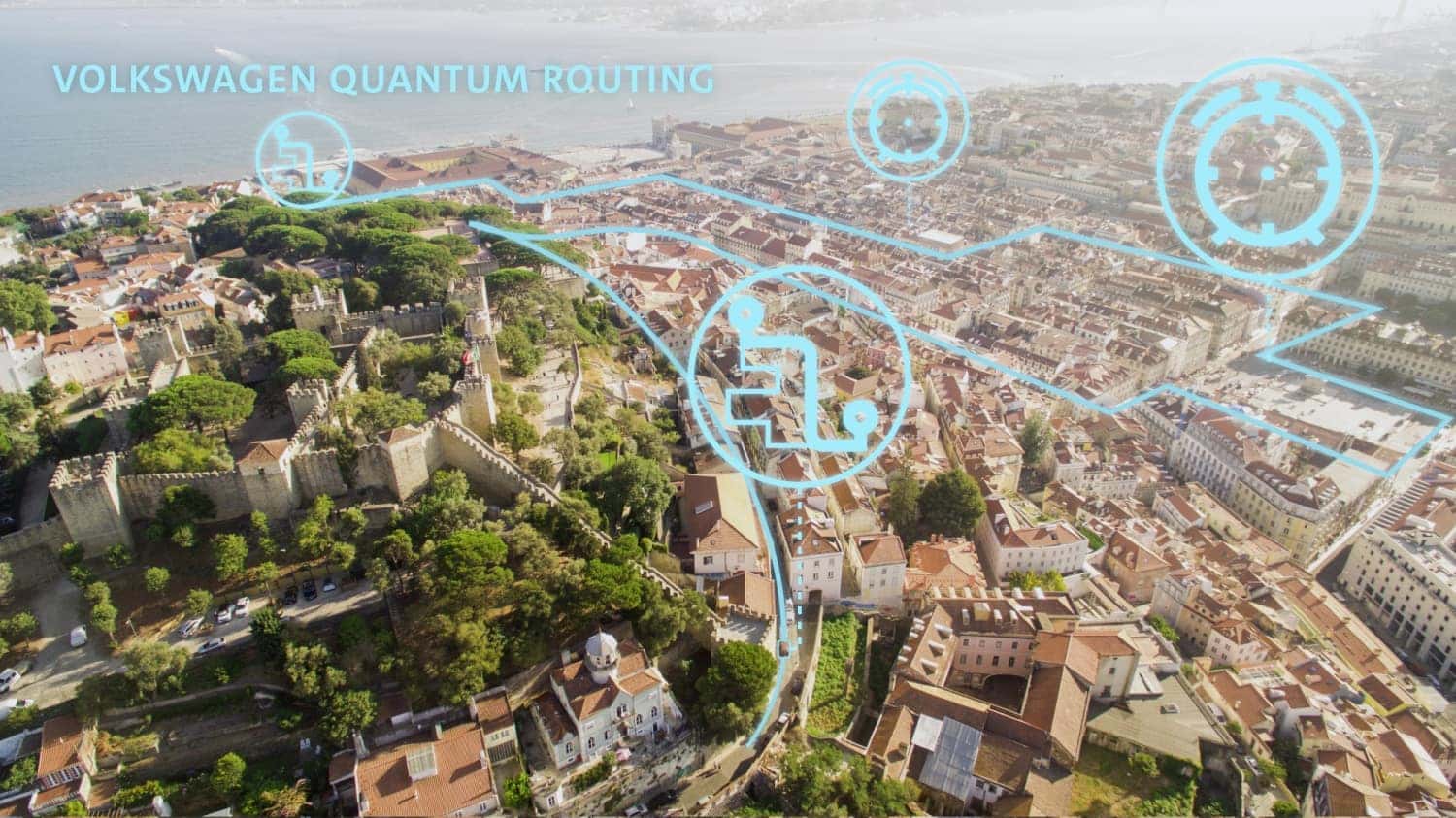 On November 4, 2019, Volkswagen debuted their Quantum Routing at the Web Summit digital Conference in Lisbon. For the world-debut, Volkswagen offered nine public transit buses, named Quantum Shuttle, to take guests from the airport to the venue of the conference with 26 stops factored in. Using the quantum technology from Volkswagen, the algorithm calculated the fastest route for each specific bus, so traffic jams and bottleneck areas could be avoided. Factoring in distance, traffic, and the volume of other drivers on the road along with what routes those drivers would be choosing, the Quantum Shuttle buses arrived to their destination the quickest.
"Volkswagen believes quantum computing has the potential to revolutionize how we use and learn from data in the real world," said Thomas Bartol, senior vice president of Information Technology and Services for Volkswagen Group of America. "Even though the technology is still in its early stages, this demonstration shows its potential, and how Volkswagen plans to play a leading role in bringing these solutions to market."
For over twenty years, advanced technology has promised to mitigate increasing traffic flow in modern cities, yet the problem still remains. While modern navigation utilizes shortest distance or travel time taking existing traffic into account, it still can't predict the best route based on other driver's simultaneous navigation choices, causing more traffic jams. Volkswagen wanted to solve this problem and developed the Quantum Routing algorithm and data management system that runs on the D-Wave quantum computer. Relying on today's supercomputers could still require up to a thousand years to solve these traffic issues, where as a quantum computer uses quantum physics to analyze probabilities exponentially faster than traditional computing systems.
"People who drive from the fair back to their hotels or into the city and use our Quantum shuttles, reach their destination faster," says Abdallah Shanti, Global CIO Volkswagen Brand and CIO Region Americas. "We can significantly reduce travel time. Traffic in major cities is highly complex due to a large number of road users," explains Shanti. The computing power that would be needed to optimize the flow of traffic is exorbitant. "That's why we've tried to solve this problem with D-Wave's quantum computers."
The D-Wave quantum annealer is different from universal quantum computers that are currently being developed by companies such as Google. A Quantum annealer system can only solve for very specific distribution problems, and in the case of the D-Wave quantum annealer, that problem is traffic optimization.
"The biggest challenge is to solve the vehicle distribution problem under consideration of all other vehicles in the traffic system quickly. Traffic optimization, due to the dynamics of traffic and quick changes, requires us to solve this problem in the shortest possible time," said Florian Neukart, Volkswagen Director for Advanced Technologies in San Francisco.
Volkswagen believes their quantum algorithm will be helpful for public bus services, taxis, and other traffic transport providers in large cities.
To stay up to date on all the latest news and information from Volkswagen, follow the Montpelier Volkswagen blog posts and sign up for our notification system!