The Volkswagen ID. BUGGY Wins Interior Design's Best of Year Awards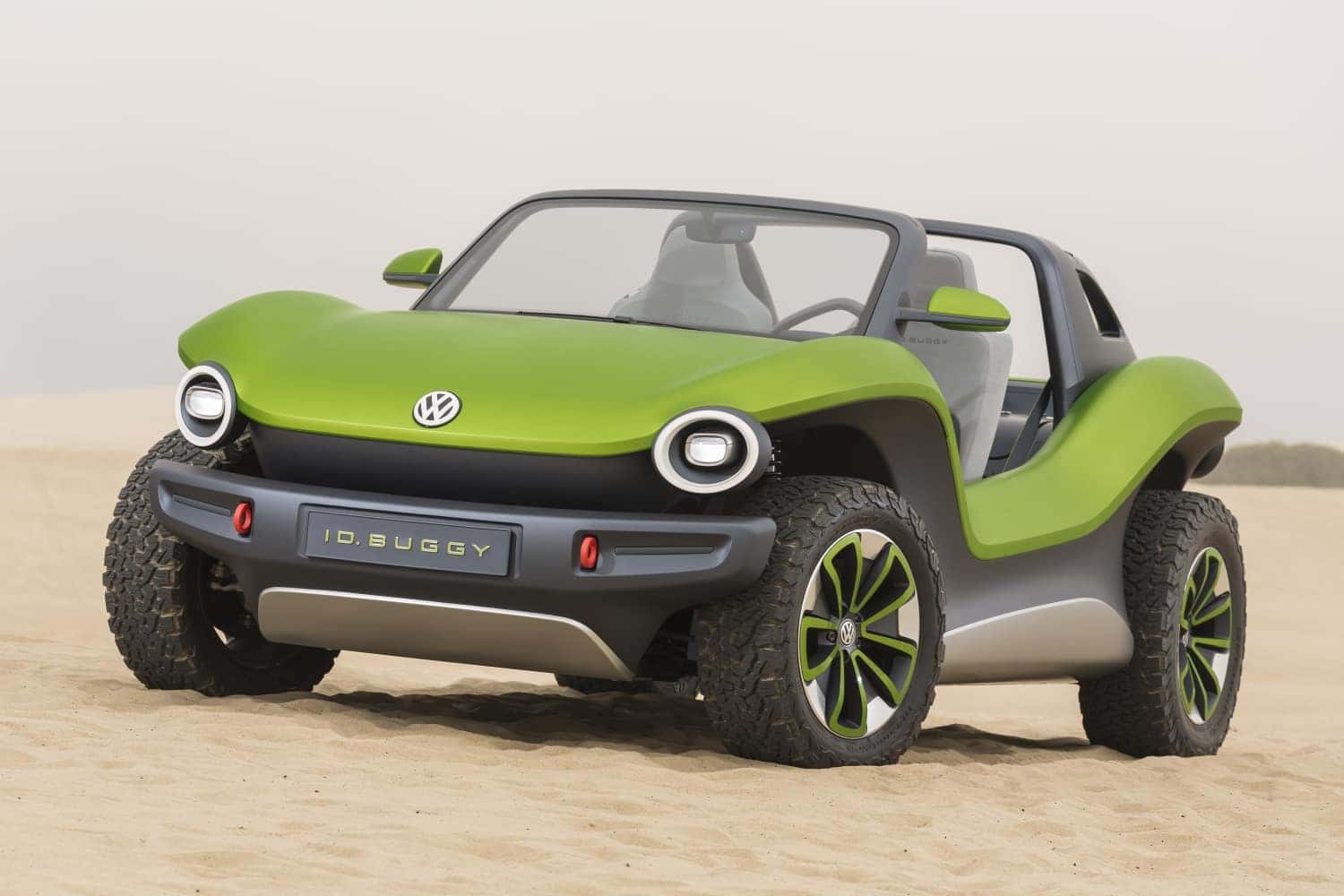 Interior Design, a leading design publication, website, and events company, has named the Volkswagen ID. BUGGY concept as the winner of the Automotive Design category for its 2019 Best of Year Awards. Interior Design's Best of Year Awards is now in its 14th year and recognizes works by designers, architects, and manufacturer's around the world. The ID. Buggy competed against five other nominees from luxury and exotic automotive brands and came out on top.
"Our ID. BUGGY concept perfectly illustrates where Volkswagen came from and where we are going, all in one incredibly fun electric vehicle," said Klaus Bischoff, Head of Volkswagen Design. "This award from Interior Design is testament to the newfound design freedom and flexibility afforded by automotive electrification."
Similar to other classic Volkswagen vehicles, the ID. BUGGY doesn't offer a grille, but instead shows a prominently raised hood, fenders, and tail end. The concept vehicle offers a body that appears to float above the chassis due to the chosen color scheme creating a perfect futuristic look. The interior remains minimalist while offering easy handling and waterproof materials.
The ID. BUGGY shows what the future holds with its zero tailpipe-emissions drivetrain. This concept vehicle uses an electric motor that is integrated into the rear axle, power electronics, a single-speed gearbox, and a high-voltage flat battery of 62 kWh. This Volkswagen produces 201 horsepower and 228 lb.-ft of torque. The concept vehicle is ready to go reaching 0-62 mph in 7.2 seconds and features a maximum speed of 99 mph.
Volkswagen is always looking to lead the way to the future with greener driving choices. For more latest news from Volkswagen, be sure to follow Montpelier's blog and sign up for our notification system!